Superior Window Cleaning in Henderson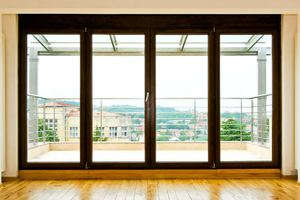 If you're looking for a professional window cleaning company in Henderson or the surrounding Southern Nevada area, then contact the team at Southwest Ultra Clear. We specialize in detail commercial and residential cleaning for homes and business all across Henderson. We have a built a solid reputation as an industry leader by providing exceptional customer service and consistent quality work. You need your property cleaned fast without sacrificing quality. Call Southwest Ultra Clear today. We are the window cleaning experts!
Commercial Window Cleaning
Your business image is important at all times. Therefore, it is important that every inch of your company's property is clean and attractive in order to make a first and lasting impression. No one in Henderson understands this better that Southwest Ultra Clear. We want you to look good and so we work hard to clean every window, every time. We clean your entire building's exterior from top to bottom. Our Henderson commercial window cleaners don't stop until the job is done and you are completely satisfied.
Safety First with Southwest Ultra Clear
Cleaning windows at an elevated level all day is a high risk job. When hiring a company, you need professional workers who have an extensive background in the window cleaning field. We hire only highly trained, licensed staff that is capable of doing the job safely and thoroughly. We use state of the art industry standard equipment that guarantees the protection of our crew. Safety should be our concern – not yours. We have an excellent track record for work safety. Our window cleaning crew is insured and we closely adhere to city and state safety regulations. You can trust Southwest Ultra Clear to get the job done right!
We are Henderson's Comprehensive Cleaning Company
One of the greatest advantages of choosing Southwest Ultra Clear is that we take care of all of your interior and exterior cleaning needs with a full line of cleaning products and services. We do more than windows! We offer services that clean your entire property top to bottom, which saves you time and money. Some of our cleaning services for both home and office include:
Storm Window Cleaning
Mirrors
Skylights
Chandeliers
Ceiling Fans
Solar Panels
Gutters
Bird Barriers
Pressure Washing Specialists in Henderson
For pressure washing done right, then contact Southwest Ultra Clear for professional and get the clean deck, siding or driveway you want, fast! Our Henderson pressure washing service is also perfect for washing and brightening fences, outdoor play equipment, walkways, garage doors and masonry.
A thorough pressure wash can reduce wear and tear by removing the dirt, mold, algae, oil, insects and weeds that break down and cause harm to wood and stone, and thin out paint and stain. Hiring a professional is a smarter investment than renting equipment. In addition to saving money from power washer rental costs, you also prevent added expenses due to improper application which damages your property's surfaces.

Recent Articles
We Do More Than Window Washing!

Southwest Ultra Clear is Las Vegas's number one window washing company. For over 20 years we have been serving homes and businesses across the Southern Nevada region. But did you know that we do more than windows? We offer a comprehensive package of cleaning and maintenance options for both your residential and commercial interior and exterior.…

Read More

3 Benefits Of Having Your Home's Windows Professionally Cleaned This Summer

If you are like most homeowners out there, you likely have your hands full keeping things in order around your home and ensuring that your home has everything it needs to ride out the coming summer months without issue. While most homeowners tend to tackle indoor window cleaning as part of their regular cleaning process,…

Read More

If you are looking for a Henderson window cleaning service, please call Southwest Ultra Clear at 702-219-3525 or fill out our online request form.