Las Vegas's Quality Power Washing For Upgraded Curb Appeal For Your Las Vegas Home or Business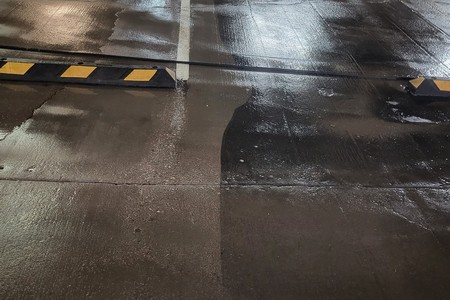 Southwest Ultra Clear LLC, your window cleaning and power washing team, provides the services that Las Vegas area customers need and the quality of work they deserve. We offer:
Local power washing services
Working with residential and commercial clients
Making it a point to meet and exceed client expectations
Please read below for more information about our commercial and residential power washing services and contact us for your free estimate.
Driveway Washing
Our driveway washing will keep your property looking its best and safe for foot traffic. Call today to schedule your appointment.
Sidewalk Cleaning
If you want to prevent your walkways from looking rundown, let us take care of your sidewalk cleaning. We'll make sure the surface is free from debris and mess that can create a slip-and-fall hazard.
House Washing
Your home is your most significant investment and deserves the best treatment possible. Schedule your house washing service today, and let us keep your dream home squeaky clean with our pressure washing pros.
Backyard Cleaning
Make it a point to work with a Power Washing specialist who treats your backyard with the care it needs to prevent any damage. Our backyard cleaning will keep your yard flowing freely and looking brand new.
Roof Cleaning
When was your last roof cleaning? Because it's probably long overdue. Stay current with cleaning as a vital part of your roof maintenance to avoid running into unnecessary roof repairs.
Parking Lots
Southwest Ultra Clear LLC can also take care of pressure washing your parking lots so they will be better protected. Call us today to learn more about this and our expert surface cleaning services.
Garage Cleaning
Garage cleaning tasks are some of our specialties, and we look forward to working on yours. Our garage service will help you get the best performance and longevity for this important part of your property.
Brick & Stone Cleaning
You can trust our Power Washing company to take good care of your masonry with our brick-and-stone cleaning. We'll remove the grime and accumulated mess that gathers over time and restore the beauty to your stone and brick.
Patio Washing
Let Southwest Ultra Clear LLC handle your patio washing to get your outdoor living space ready for summer entertaining. We'll rid the surface of slippery hazards and unsightly stains.
Commercial Power Washing
We'd like to extend our services to include local commercial and residential clients! Call Southwest Ultra Clear LLC today for residential and commercial service from our Las Vegas Power Washing specialists.
As a responsible Las Vegas homeowner, you want to do everything in your power to ensure your business building continues to look its best and continues to provide a welcoming feeling to anyone who might stop by. When you need high-quality Power Washing in Las Vegas to help restore your office, you can count on the skilled experts at Southwest Ultra Clear LLC.
Are you looking for a professional Las Vegas Pressure Washing service you can trust to deliver the high-quality building, garage, and parking lot washing results you need? If so, give our team of skilled professionals a call today and let us show you the kind of quality results that have helped make us the most trusted name in power washing the area has to offer.
At Southwest Ultra Clear LLC, we understand that your home is likely one of the biggest investments you'll ever make, and because of that, we want to ensure you have access to the high-quality house washing services you need to protect your home and business over the years. With our comprehensive house washing services, our team of skilled experts can help you remove any built-up grime or caked-on dirt from the surface of your home or business. If you have any questions about our variety of power washing services, or if you would like to get an estimate for your next project, give us a call today. Our team of experts is always standing by and would be happy to assist you in any way we can.
Exterior Surface Cleaning for Homes
House washing can be trickier than it seems, though. Some home surfaces need heavy Power Washing, while others can be damaged by high pressure and require a gentler soft wash. Depending on your home's surfaces, it can also be hard to choose the right cleaning solutions to combat mold and mildew for your home. Power washing your entire home can be a lot of work! Luckily, we are here to help with our high-quality house washing service.
Maintain Your Property's Value
House washing not only keeps your home looking its best, but your neighbors will appreciate it reflecting on the community. A well-maintained home not only discourages criminal activity but can sometimes raise the value of the property and even the entire neighborhood!
Protect Your Home's Structure
Mold and mildew can accumulate quickly, especially in the hot, muggy summer months. If left unattended, it can cause permanent discoloration and degradation to your home. Instead of paying for costly repairs down the road, have us clean your home's exterior and maintain your property's condition for much cheaper!
Las Vegas Power Washing Gallery
If you are looking for a Las Vegas commercial and residential power washing service, then contact Southwest Ultra Clear. Call us at 702-219-3525 or complete our online request form.