Las Vegas Residential Window Cleaning Pros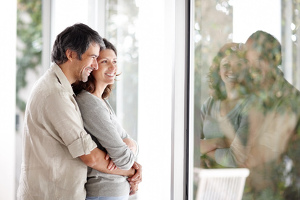 Southwest Ultra Clear offers year-round full service residential window cleaning for homeowners throughout Las Vegas and the surrounding Southern Nevada area. We meet all your exterior and interior window needs and provide a comprehensive package of service to take care of your entire home.
Our professional certified crew works hard to make sure that your windows are spot-free and looking new from top to bottom. We provide fast efficient and dependable work that is designed to get in and out quickly without sacrificing quality. We have been in business for over 20 years and know what it takes to get the job done right the first time. Why not choose the experts? Contact Southwest Ultra Clear today.
Cautious & Dependable Window Cleaners
We understand how important your home's interior is to you. This is why we practice great care and precision with every home we enter and every room we clean. Our experienced Las Vegas window cleaners know how to clean your home's windows safely without damage to your interior or décor.
We wear protective gear when we enter your home. We gently move furniture and are careful to return it back to its proper place and leave no mess. We are very careful to work around drapes, shutters, blinds and fully understand the delicacy of your entire home's interior.
Our cleaning materials are eco-friendly, family safe, do not stain and do not leave a residue. Southwest Ultra Clear only uses the finest cleaning products and supplies that will safely clean your windows areas and help you protect your home.
Window Cleaning in Your Las Vegas Home
When cleaning your windows, we pay close attention to every detail of your window area. We thoroughly clean window tracks, treat your entire window frame, and perform a final scrubbing of your window sill. When we are finished cleaning your windows both inside and out, you'll notice a spot-free shine with no smudges or smears. Perfect every time!
Other Residential Cleaning Services
Southwest Ultra Clear does more than windows. We have a full line of other residential cleaning services suited to meet all your needs. This saves you time and money knowing that one company does it all!
Some of our services include specialized storm window cleaning. If you have tall mirrors or chandeliers in your home, we can polish them to perfection and help them to retain their sparkling finish all year long. Skylight windows are always difficult to clean both inside and out. We provide a skylight cleaning service that lets the sun shine through your skylight making your room brighter.
Other services consist of specialized solar panel treatment, complete gutter cleaning & treatment, bird barrier cleaning and even pressure washing for your roof and home exterior. Our pressure washing equipment is easily adaptable to any home and is flexible enough for regular washing or soft washing. We get your home exterior clean without ruining the finish or damaging your roof or gutters. Call Southwest Ultra Clear for quality Las Vegas residential window cleaning services and more!
Our Las Vegas Residential Window Cleaners Provide
Home window cleaning
Residential window cleaning
Interior window cleaning
Exterior window cleaning
Professional window cleaning
Window cleaning services
Window cleaning residential
Home window cleaning services
Residential window cleaning services
Recent Articles
5 Benefits of Commercial Window Cleaning in Las Vegas

As a business owner, there are some things you would rather not think about and leave to professionals. Cleaning and maintenance is one of those items. You're too busy making money to dwell on window cleaning. Luckily, the pros at Southwest Ultra Clear, Las Vegas's leading commercial window cleaning company can think about your windows…

Read More

Pressure Washing Tips for Your Las Vegas Home or Office

When it comes to your home or business image, the appeal of your property's exterior goes a long way. There are many ways to achieve curb appeal. One of the simplest and most practical ways is by keeping your residential or commercial property exterior professionally and routinely pressure washed. When you are ready to take…

Read More

If you are looking for residential window cleaning services in Las Vegas, then contact Southwest Ultra Clear. Call us at 702-219-3525 or complete our online request form.