Whitney's #1 Window Cleaning Company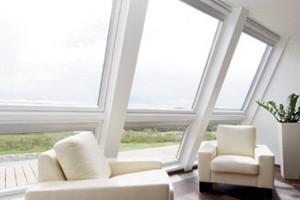 With over 2 decades of professional window cleaning experience, Southwest Ultra Clear offers superior residential and commercial window cleaning for Whitney and the South Nevada area. Our team of Whitney window cleaning experts efficiently cleans all windows for homes, small businesses and highrise corporations. We are a Nevada licensed, full service company, which means we have the experience and skill necessary to bring you total satisfaction and earn your business time and time again.
Hassle-Free Window Washing Service
Home and business owners choose Southwest Ultra Clear, because we perform every job with great care, and treat every customer with absolute respect. We work hard to gain and keep your business. The job's not done until you are completely satisfied! Our cleaning process is simple. We visit your home or business, evaluate your cleaning needs, give you a fair and honest estimate, and then go to work. Our service is fast and efficient, but we do not sacrifice quality. We get the job done right the first time. You'll love the results!
Safe & Dependable Highrise Window Cleaning
When it comes to highrise cleaning, you need to trust the company that you hire. Whitney highrise window cleaning is a dangerous job that requires years of experience to achieve. At Southwest Ultra Clear safety is our number priority with no room for error. This is why we invest in the highest quality industry standard equipment that is OSHA approved. We value both our staff and our clients' safety above everything else. We only hire highly trained, experienced professionals who are insured, bonded, and licensed. Safety should be our concern, not yours.
Our certified team gets your entire highrise clean from top to bottom. We know what it takes to do a thorough job and get every single window clean. There's nothing impressive about a partially cleaned building. This is why we strive for 100% consistent cleaning that you can depend on. Your company's reputation is at stake, and making a first impression is vital. This all starts by having a stunning window front. Don't take chances with a lesser company. Go with the best Whitney window cleaners. Contact Southwest Ultra Clear and see the difference we can make in your home or office.
We are Las Vegas's Comprehensive Cleaning Company
One of the greatest advantages of choosing Southwest Ultra Clear is that we take care of all of your interior and exterior cleaning needs with a full line of cleaning products and services. We do more than windows! We offer services that clean your entire property top to bottom, which saves you time and money. Some of our Whitney cleaning services for both home and office include:
Storm Window Cleaning
Mirrors
Skylight s
Chandeliers
Ceiling Fans
Solar Panels
Gutters
Bird Barriers
Recent Articles
3 Reasons Fall Is The Most Important Time For Gutter Cleaning

While they don't often get the same kind of attention other areas of your roof might get, your gutters are easily one of the more important components of your entire roof. While proper gutter cleaning is important year-round, it becomes even more so during the fall, and as we move into the season, we think…

Read More

How Gutter Cleaning Preserves Your Gutters in Las Vegas

Have you ever seen a home with plants actually growing out of the gutters? You can be sure that those gutters are so clogged that there's enough soil inside to grow healthy plants. The sight is truly funny -sad, but true. The last thing anyone thinks about is their gutters. It's unfortunate because they are…

Read More

If you are looking for a Whitney window cleaning service, please call Southwest Ultra Clear at 702-219-3525 or fill out our online request form.