Your Moapa, NV Commercial & Residential Window Cleaning Company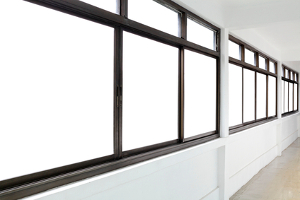 The wind, dust, and sand in Nevada will always scour and dirty the exterior of homes and commercial buildings. Windows get dirty and scoured by sand and wind, siding gets dull, and concrete driveways get grimy. This is just how it is with our climate.
When it's time to find a good Moapa window cleaning and exterior pressure washing service, call Southwest Ultra Clear.
Our services including cleaning certain hard to reach areas on your interior such as ceiling fans, chandeliers, skylights, and mirrors.
We offer exterior pressure washing, gutter cleaning, construction clean-up, and more.
Call our Las Vegas window cleaning company today for a free estimate.
Locally owned and operated
Highly Trained & Insured
Las Vegas Window Cleaning Company Since 2004
100% Guaranteed Workmanship
Interior & Exterior Cleaning Services
Residential Window Cleaning
Cleaning the inside and outside of your windows can be time consuming and labor intensive. Our professional Moapa window cleaners will get your windows sparkling clean in no time.
Our team focuses on quality results. You will have a satisfaction guarantee no matter which of our services you choose. Let us do the dirty work so you can go on to more important things.
Highrise & Commercial Window Cleaning
Whether it's a highrise, shopping center, apartment complex, or some other commercial windows, our Moapa window washers are ready to tackle the job.
Cleaning the exterior and interior of the windows will help the aesthetics of the business. It will also help the glass to keep from etching. Etching happens when the wind scours grains of dirt and sand against the outside of the windows.
Etching has to be repaired or the windows will be permanently scratched. This gives a cloudy view through the windows and makes them look permanently dirty. Keep your commercial windows clean to keep from this very common problem. Call today for a one-time window cleaning or to set up a regular schedule.
If you are looking for professional window cleaning services in Moapa, NV, then contact Southwest Ultra Clear. Call us at 702-219-3525 or complete our online request form.