Looking For A Moapa Valley Window Cleaning Company?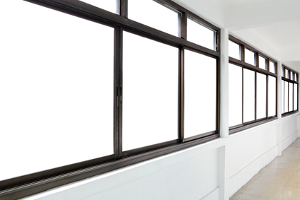 When windows get dirty, you will need to either hire a professional Moapa Valley window cleaning company or do the work yourself. It's a time consuming job, and sometimes a dangerous one when there are hard to reach windows. For commercial buildings, the only option is to hire a pro with the experience and equipment to get all the windows clean.
Southwest Ultra Clear is a local window cleaning company. We have over twenty years of experience in the field. We have the equipment to clean all types of homes and commercial buildings. If you need help, we are happy to offer you a full line of services including:
Commercial Window Cleaning
Highrise Window Cleaning
Multi-Family Window Cleaning
Interior & Exterior Windows
Storm Window Cleaning
Screen Cleaning
Mirror Cleaning
Skylight Cleaning
Chandelier & Ceiling Fan Cleaning
Solar Panel Cleaning
Gutter & Bird Barrier Cleaning
Pressure Washing Siding, Roofs, Concrete
Construction Clean-Up
Your Moapa Valley Highrise Window Cleaning Experts
Whether you aren't happy with your current Moapa Valley window cleaning company or you just moved into a highrise, our experts are here for you. We'll make sure every window gets our thorough attention and that the glass is crystal clean with no spots.
We love our work and know it's dangerous. That's why we make sure to use the safest equipment and safety measures when cleaning your highrise windows. We make sure our employees are highly trained professionals with over 20 years experience.
Residential Interior & Exterior Window Cleaning
Yes, we do clean both the interior and exterior of windows. How many times have you heard "No, we don't do windows"? We can not only clean your Moapa Valley windows, we can clean the skylights, solar panels, chandeliers, and ceiling fans. Call Southwest Ultra Clear for exceptional, guaranteed workmanship you can trust.
For professional Moapa Valley window cleaning services, please call Southwest Ultra Clear at 702-219-3525 or complete our online request form.