Need A Mount Charleston Window Cleaning Service?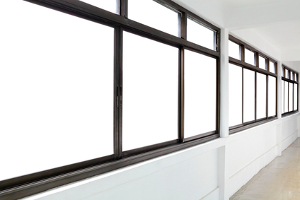 There are areas of a home or commercial building that are difficult to reach and clean. Windows and skylights can be impossible to reach. It takes special equipment to reach the windows of a commercial building. The best solution is to hire a window cleaning service who has the skill and equipment to do the work.
If you have dirty windows or an exterior that needs pressure washing in Mount Charleston, call our Las Vegas window cleaning company. Southwest Ultra Clear also offers pressure washing service, interior window cleaning, screen cleaning, and more.
Locally Owned and Operated
Insured and Highly Skilled
Las Vegas Company Since 2004
Residential & Commercial Window Cleaning
Interior & Exterior Window Cleaning
Free Estimates
100% Satisfaction Guarantee
Mount Charleston Residential Window Cleaning & Pressure Washing
If your home's windows need cleaning or the exterior needs pressure washing, call us to schedule a free estimate. Washing the windows, siding, roof, and concrete areas of your home is important.
We offer our expert services throughout the year, so call us anytime.
Interior & Exterior Window Cleaning
Chandeliers, Mirrors, Ceiling Fans
Skylights & Bird Barriers
Pressure Washing
Your Mount Charleston Commercial Window Cleaning Experts
When it comes to commercial buildings, the windows must be cleaned by professionals. If you don't have a good window washing company on hand, call Southwest Ultra Clear.
We have the safety equipment and skill to clean your windows and perform exterior pressure washing. Safety is important, not only for your customers and assets but for us as well. That's why we invest in the training and equipment needed to clean windows and exteriors no matter how high the structure is.
We commonly clean:
Office Buildings
Shopping Center Windows & Skylights
Highrise Apartment Buildings
Condo Windows
Retail Stores
Skyscraper Windows
Financial Towers
Municipal Complexes
Commerce Centers
For expert Mount Charleston, NV window cleaning services, call Southwest Ultra Clear at 702-219-3525 or complete our online request form.