Call Southwest Ultra Clear For A Free Window Cleaning Estimate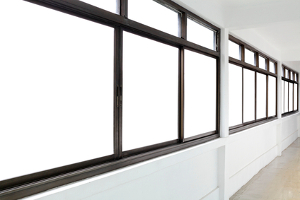 Cleaning the windows and screens of your Mountain Springs home ensures there is a spotless view. It also helps to save the glass from getting etched. Both homeowners and commercial business owners want to keep a good image, so pressure washing the exterior is important too.
For this, you can trust the expert commercial and residential services of Southwest Ultra Clear. We are a local Las Vegas window cleaning company who serves Mountain Springs and other areas of Nevada.
Our experts are ready to provide you with a free Mountain Springs window cleaning estimate. Check out all the services we can help you with and call to schedule your estimate or if you have questions.
Need A Home Window Cleaning Company In Mountain Springs?
It isn't long before windows get dirty here in Nevada. The sand seems to coat everything including the interior surfaces of our homes. Southwest Ultra Clear is here to get your Mountain Springs windows clean on the interior and exterior. We also offer pressure washing services as well as cleaning:
Chandeliers
Ceiling Fans
Skylights
Mirrors
Screens
Gutters
Bird Barriers
Storm Windows
Construction Clean Up
Your Mountain Springs Commercial Window Cleaning Experts
Other than keeping the view sharp and clear, one of the most important reasons to keep windows clean is wind scouring damage.
Over time, the glass will get etched as the wind forces tiny grains of sand and dirt over them. When this happens, the glass stays permanently cloudy, distorting the view. The only remedy is to repair the etching. Keeping the windows clean is the only way to prevent this from happening.
Cleaning your Mountain Springs commercial windows is a difficult, time consuming, and sometimes dangerous job. Let our Las Vegas commercial window cleaning company handle the work for you. We have the safety equipment and extensive training to get the job done safely and effectively.
If you are looking for a Mountain Springs, NV window cleaning services, please call Southwest Ultra Clear at 702-219-3525 or complete our online request form.