Need Help With Window Cleaning Or Pressure Washing In Nelson, NV?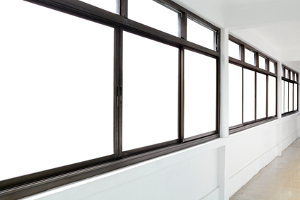 If you are looking for a commercial or residential window washing service in Nelson, Southwest Ultra Clear are the pros you want. Give us a call for a free quote.
We offer professional service, fair pricing, and a 100% satisfaction guarantee. Our Las Vegas window cleaning company services Nelson and other communities in Clark County. Our crew is highly skilled and can handle large or small projects.
Quality Service Since 2004
Highrise Window Cleaning
Home Window Cleaning
Commercial Window Cleaning
Skylight, Mirror, Ceiling Fan Cleaning
Gutter Cleaning & Bird Barrier Cleaning
Exterior Pressure Washing Service
Post Construction Cleaning
Free Estimates
100% Satisfaction Guarantee
Interior & Exterior Windows
Residential Window Cleaning & Pressure Washing In Nelson
As grime and sand build up, it can get ground in. As the sand and grime are rubbed around and blown by the wind, the surfaces get scoured and scratched. Regular cleaning not only makes your home look attractive, it helps the materials to last longer.
A home will have many delicate surfaces that need a safe cleaning technique. Southwest Ultra Clear has the solutions for you. We use low-pressure washing and hand washing where needed. We can even wash the inside of your windows as well as other areas that are hard to reach.
Screen & Storm Window Cleaning
Sunroom Cleaning
Ceiling Fan Cleaning
Chandelier Cleaning
Commercial Window Cleaning Service For Nelson
If you are looking for the best commercial window cleaning service in Nelson, our expert staff has you covered. Southwest Ultra Clear has years of experience in commercial window cleaning for all sizes of buildings.
Let us offer you a free estimate and show you what we can do. We guarantee you will be completely happy with our service whether it's window cleaning, exterior pressure washing, or anything else.
If you are looking for a professional Nelson, NV window cleaning services, call Southwest Ultra Clear at 702-219-3525 or complete our online request form.