Overton, NV Window Cleaning Services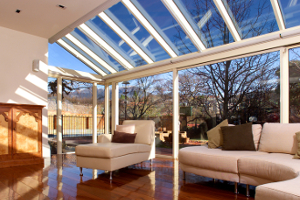 If you'd rather not wash your own windows, you're not alone. Window cleaning is an unwelcome chore for most people, especially when they are hard to reach. It can be dangerous if you have to clean windows that are taller than the ground floor. Accessing these areas on a long ladder could pose a risk to your health and well-being.
Instead of handling the work yourself, you can call Southwest Ultra Clear. We are the window cleaning experts based out of Las Vegas. We provide professional Overton window cleaning and many other communities. Call for an estimate when you need commercial or residential service. You'll find our rates to be competitive and our workmanship to be of the highest quality.
Affordable Window Cleaning
2 Decades of Professional Experience
Residential & Commercial Window Cleaning
Nevada Licensed Full Service Company
We Clean The Interior & Exterior Of Windows
Residential Window Cleaning Service In Overton
As a responsible homeowner, you need to know that window cleaning isn't only for aesthetic purposes. It's also important for protecting the glass of your windows.
Fine dirt and soot grains that coat your windows will cause etching if they are left on the surface. As the wind blows these fine grains against your windows, they make tiny scratches on the glass surface. This etching is permanent. Keep your windows clean and you won't have to repair or replace them due to etching.
Give us a call for a window cleaning estimate today. It really is an affordable alternative to replacement and it also adds to the aesthetic quality of your windows.
Cleaning Service For Skylights, Solar Panels, & More
Skylights, storm windows, solar panels, and mirrors are other surfaces that need to be cleaned regularly. Our pressure washing professionals use a combination of hot and cold wash techniques to clean these surfaces. These methods will get the surfaces clean more safely, effectively and efficiently.
Storm Window Cleaning
Chandelier Cleaning
Ceiling Fan Cleaning
Solar Panel Cleaning
Gutter Cleaning
Bird Barrier System Cleaning
Pressure Washing
Construction Cleanup
Mirror Cleaning
Screen Cleaning
Skylight Cleaning
If you are looking for an Overton window cleaning service, please call Southwest Ultra Clear at 702-219-3525 or fill out our online request form.