Primm, NV Window Cleaning Services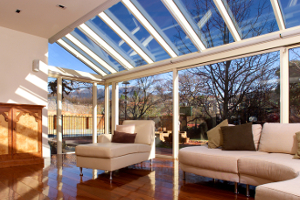 Part of your property's curb appeal and interior aesthetics are the windows. When your windows are dirty, it makes a difference. Plus, it makes it hard for you to see the view through the windows.
Exterior windows can be difficult at best to clean. Climbing up on ladders to get to the exterior windows can be hard or impossible, depending on how high up they are. Window cleaning is a lot of hard work whether it's the inside or outside of the windows.
That's why so many call us at Southwest Ultra Clear for residential and commercial Primm window cleaning. Our window cleaning company in Las Vegas specializes provides high-quality service.
It's hard to find the time and make the effort to clean windows. We can take care of your window washing too. Just give us a call if you need some help.
Residential Window Cleaning Service In Primm
Our window cleaning experts have the necessary tools and supplies to safely and effectively clean your windows. We offer very competitive prices for high-quality workmanship. Call us for an estimate today and let us know what service you need.
Interior Window Cleaning
Exterior Window Cleaning
Storm Window Cleaning
Screen Cleaning
Solar Panel Cleaning
Gutter Cleaning
Skylight Cleaning
Mirror Cleaning
Chandelier Cleaning
Ceiling Fan Cleaning
Bird Barrier Systems
Pressure Washing
Construction & Remodeling Cleanups
Commercial Cleaning Services In Primm
With more than 2 decades in the professional commercial window cleaning service, you can count on superior service from Southwest Ultra Clear. Your commercial windows are not easy to keep clean unless you hire a service to do the work. Before you choose your window cleaning company, be sure you ask plenty of questions.
It's better to choose a window cleaning specialist rather than someone who does the work as an added on service. An experienced window washer will have the tools, equipment, and crew needed to deal with extensive commercial window cleaning. Some types of windows need specialized cleaning.
If you are looking for a Primm window cleaning service, please call Southwest Ultra Clear at 702-219-3525 or fill out our online request form.