Sandy Valley, NV Window Cleaning Services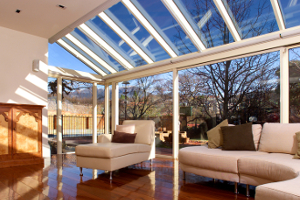 Keeping up with the window cleaning is just one of those chores that have to be done. If it's been some time since your windows have been cleaned, it's time to get the work done. It not only improves the appeal of your home or business, it's also good to keep the glass from scratch damages. Most enjoyable of all, you get a clear view through the windows.
Southwest Ultra Clear can take care of your Sandy Valley window cleaning. We are a Las Vegas window cleaning company that has been serving the area for two decades. We provide both residential and commercial service to local communities.
Our professionals also offer other cleaning services such as skylight cleaning, solar panel cleaning, post construction cleanup, and power washing. Call for a competitive estimate today!
Residential Window Cleaning Service In Sandy Valley
Let's face is. Window cleaning is one of those painstaking jobs that you'd rather not do, especially if it means cleaning the outside of second story windows. Let us take care of your window cleaning in Sandy Valley. We'll get them sparkling clean so you have a beautiful view. It's good for the glass too because it removes the dust and dirt so it doesn't scratch the surface.
Commercial Window Cleaning Service In Sandy Valley
Whether you have a high-rise in Sandy Valley or a small retail shop with a storefront, the windows must be cleaned at some point. Do you have a trustworthy window cleaning company? If not, call Southwest Ultra Clear and ask us about commercial window cleaning in Sandy Valley. We have the experience and equipment to take on jobs of any size.
Cleaning Service For Skylights, Solar Panels, & More
Have you ever looked up at your skylight and noticed how dingy it looks or how the leaves and debris pile up on top? What do you do when your skylights need cleaning? Get a ladder and climb onto the roof? Instead, you can call us for skylight cleaning service. We can also clean solar panels, gutters, chandeliers and more. Check out our services!
If you are looking for a Sandy Valley window cleaning service, please call Southwest Ultra Clear at 702-219-3525 or fill out our online request form.