Searchlight, NV Window Cleaning Services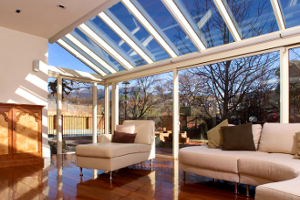 You can decorate with the best of furnishings, scrub the floor, shampoo the carpet, and polish the woodwork and things still won't look right unless the windows are clean. Do us a favor and take a fresh look out the windows in your home or office. What do you see? Is it cloudy or can you literally see the dirt and grime building up? Are the window screens filthy?
If it's time to clean your dirty windows in Searchlight, call our Searchlight window cleaning experts. We'll take care of your interior and exterior window cleaning.
We assure you that we only use the safest equipment and employ highly trained professionals to clean every window. Southwest Ultra Clear are safe and certified highrise window cleaning professionals with two decades of experience.
Residential Window Cleaning Service In Searchlight
Most home windows have window screens that are a pain to take off. This can make exterior window cleaning a nightmare. The job is difficult enough without having to deal with the window screens as well. Instead of spending all the time needed to clean the interior and exterior of your home's windows, you can call us.
We would love to provide you with a window cleaning estimate. We handle residential window cleaning in Searchlight on a regular basis. You're going to love how gorgeous your windows look when we're through with them! We'll clean your window screens, storm doors, storm windows, mirrors, chandeliers, ceiling fans, skylights, and solar panels too!
Commercial Window Cleaning Service In Searchlight
Every window of your commercial building will be spotless when our professionals handle your window cleaning. We are certified highrise window cleaning professionals who have the equipment and skill to safely clean your commercial windows in Searchlight.
We also offer exterior power washing and post-construction cleanup service. We have over 2 decades of experience in the commercial window cleaning industry. If you have a business in Searchlight, contact us for a competitive estimate.
Searchlight Post Construction Clean-Up Service
If you are planning to remodel or build new construction, you should be aware that the construction leaves a mess. There will be pieces of building materials and all sorts of fine dust and debris after construction. We offer Searchlight construction clean-up service. There's no better way to quickly restore the condition of your home or business. Call today for an estimate.
If you are looking for a Searchlight window cleaning service, please call Southwest Ultra Clear at 702-219-3525 or fill out our online request form.