Sloan, NV Window Cleaning Services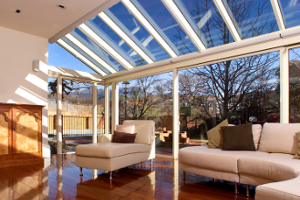 There's just no getting around having to clean the windows at some point. Out of all the building materials that quickly show smudges, spots and soot, glass is the worst. If you have a home, then window screens are only making the matter worse. If you have a commercial business, then you know how often your windows and glass surfaces have to be cleaned. Before you know it, kids or customers press on the glass and leave smudges and mother nature leaves behind her dusty, grimy mess.
We can keep up with your window cleaning chores. You don't have to do the work yourself. Southwest Ultra Clear has been doing windows for two decades now. We are a professional window cleaning company based out of Las Vegas. We love our work, and would be happy to handle your Sloan window cleaning whenever you need it!
Affordable Window Cleaning Service
Residential & Commercial Service
Power Washing & Construction Clean Up
Residential Window Cleaning Service In Sloan
Whether you need your home's windows cleaned or the exterior power washed, we're ready to tackle the work. Since 2004, our professionals have been providing residential window cleaning services in Sloan.
We are reliable and well-equipped professionals who will quickly clean the interior and exterior surfaces of your windows. We also provide storm window cleaning, screen cleaning, skylight cleaning, and gutter cleaning. We use safe techniques that won't harm the building materials we work on.
Commercial Window Cleaning Service In Sloan
If you are looking for a certified and insured window cleaning company in Sloan, call us. Our commercial window cleaning experts pay attention to every detail of every window that we clean. We know what it takes to get the job right the first time in a manner that is safe. We are available for one-time service or can create a maintenance plan to keep your commercial windows clean.
Pressure Washing Service In Sloan
Whether it's your home or commercial building in Sandy Valley, you'll need to have the exterior completely cleaned a couple of times per year. Mother nature leaves us with dirty sidewalks, siding, roofs, and driveways that are not easy to clean. Keep our number handy. Our Sandy Valley pressure washing service makes exterior cleaning easy!
If you are looking for a Sloan window cleaning service, please call Southwest Ultra Clear at 702-219-3525 or fill out our online request form.