Summerlin South, NV Premier Window Cleaning Service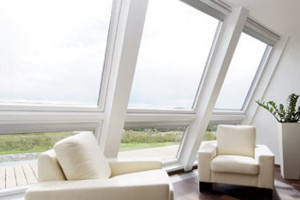 For a professional window cleaning service that is affordable and dependable, contact Southwest Ultra Clear today. Our cleaning technicians provide superior Summerlin South window cleaning service for all residential homeowners and commercial businesses in the area.
For several years now, we have built a solid reputation in Nevada as a service company who is reliable. We value each of our clients and work hard to achieve their total satisfaction.
If you are looking for a window cleaning crew, our service can help you save time and money. The exterior of your commercial building doesn't have to be of a concern because we clean it all. Our experts are experienced high-rise window washers, so there's no problem handling large or small jobs.
When you want your windows cleaned right, you can trust the experts at Southwest Ultra Clear. We can also take care of solar panel cleaning, gutter cleaning, bird barrier cleaning, pressure washing the exterior, construction clean-up, and more.
Interior & Exterior Window Cleaning
Locally Owned and Operated
Clark County, Nevada License & Insured
Las Vegas Window Cleaning Since 2004
20 Years Experience
Free Estimates
100% Satisfaction Guarantee
Interior & Exterior Window Cleaning
Southwest Ultra Clear does clean the interior and exterior of your windows. This is really the only way to get clean windows! Smudges, dust, and general buildup happen on the inside surfaces of your windows just as it does on the exterior, so we can make sure you have an ultra clear view through them.
High-Rise Window Cleaning
Southwest Ultra Clear LLC offers professional high-rise window cleaning service in Summerlin South. We can take care of all your building's windows on the inside and out. We are experienced and certified professional window cleaners who have the equipment and skill for safe and effective service.
Bird Barrier Cleaning
Birds can really make a mess all over the exterior structure. Bird barriers help this problem, but they can get pretty disgusting over time. Keep your bird barrier cleaned regularly by calling our pros and scheduling service. We can set up a regular cleaning program to keep the problem at bay.
If you are looking for a Summerlin South Window Cleaning or pressure washing service, please call Southwest Ultra Clear at 702-219-3525 or fill out our online request form.