3 Reasons Fall Is The Most Important Time For Gutter Cleaning
---
---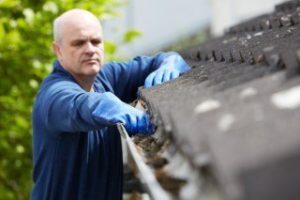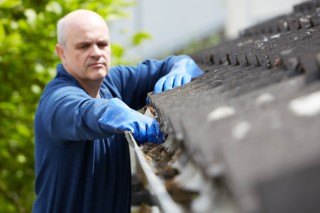 While they don't often get the same kind of attention other areas of your roof might get, your gutters are easily one of the more important components of your entire roof. While proper gutter cleaning is important year-round, it becomes even more so during the fall, and as we move into the season, we think it's important to make sure that our customers have a clear idea of why that is. Most professionals recommend that you have your gutters cleaned out at least twice per year: once in spring, and again in the fall, but of the two, having them cleaned out when fall arrives is the most important. To highlight why that is, our team of skilled Las Vegas window cleaning experts has taken the time to put together this short list going over a few of these reasons.
Leaves Are Your Enemy
In a perfect world, you would be able to wait until the last leaf had fallen from its branch before getting a professional to come out and give your gutters a thorough cleaning, but in the real world, busy schedules and time constraints often prevent this from happening. With that being said, however, our team of skilled gutter cleaning professionals will do our best to ensure your gutters are left spotless after we're done. By clearing these leaves out now, you can take an important step in preventing any potential clogs that might occur over the coming months.
Critters Nest In The Fall
As the weather starts to get colder and colder over the coming months, there are going to be any number of different critters out there who are all looking for a place to nest for the coming winter, and if your gutters are stuffed with leaves and other debris, they can be a very tempting potential nest. Stuffed gutters are particularly enticing to birds, bugs, and rodents of all types, and as the temperatures continue to drop, many of these pests can start looking to burrow further into your home in order to find warmth. Clearing out these pests can be a major headache, and is very frequently not an easy task to accomplish, so your best bet is to work at keeping your gutters clean this fall in order to prevent this from becoming an issue in the first place.
Companies Are Ready To Go
Fall is the peak season for gutter cleaning services, and as such, most companies that provide this particular service are going to be all-hands-on-deck and ready to go. Many will even offer specials in order to entice you into getting the service you need for your home while helping you save a bit of money in the process. While it is possible for you to break out the ladder and get up there to do the cleaning yourself, having a professional come in and do so can allow you to get the job done safely, and in most cases, they will be able to do the job to a higher standard of quality thanks to experience and the right tools for the work.
If you are looking for a gutter cleaning company in the Las Vegas area, give us a call today at 702-219-3525 or fill out our online request form.