Commercial Window Cleaning Benefits
---
---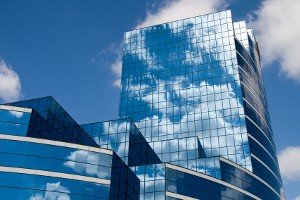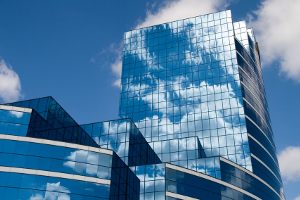 You need to take steps to ensure your business in the Las Vegas area is going to thrive and enjoy the best possible success. After all, your company provides your livelihood as well as the livelihoods of those employed. So, you need to make sure it's bound to go strong for years to come by maintaining several key qualities such as . . .
Productivity
Quality of work
Consistency of output
How a Commercial Window Cleaning Can Help Your Business to Thrive

If you're looking for ways to maintain and even boost those qualities, you need to look into getting routine commercial window cleaning work done. This work will ensure your employees will be able to provide their best work thanks to many great benefits it offers. After all, clean, beautiful windows will help your workplace by . . .
Keeping Employees Alert and Energetic
Dirty windows can prevent sufficient sunlight from getting into your workplace. They can lead to a dim, dingy workplace, which can lead to low-energy employees. When you find that your employees' overall performance has begun to lag, you should look into getting a commercial window cleaning. This work will lighten the place up, helping to make your team members alert and energetic.
Brightening up the Workplace
You and your team members are likely to spend a great deal of your time in your workplace. So, you need to make sure it's a happy and welcoming place to spend that time so that you can retain your workforce. To add that kind of cheer, you need to brighten the place up by getting regular commercial window cleaning work.
Making Your Business Stand Out in the Best Way
Many businesses rely on growing a customer base to thrive. In many instances, you'll find the look of a business has a significant effect on the ability to bring in new customers. To ensure your company can attract plenty of business, you need to keep it looking its best. A great way to do that is to get routine commercial window cleaning work.
Call Our Las Vegas Company for Your Commercial Window Cleaning Needs
If you're in the market for a commercial window cleaning, you need to look to the experienced professionals at Southwest Ultra Clear. Our experienced window cleaning company in Las Vegas offers quality work that will get your workplace's windows looking their best, ensuring your employees will be able to work their best. Call us today to enjoy our quality work and satisfaction guarantee.
If you are looking for a window cleaning Company in the Las Vegas area, please call Southwest Ultra Clear LLC at 702-219-3525 or fill out our online request form.