Cactus Springs Window Cleaning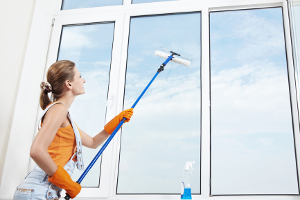 Spring cleaning can be an arduous task that you feel you have to do each year. Everything that has been sitting all winter should be revived. That's why Southwest Ultra Clear can be there to clean your windows and your gutters too. Let our Cactus Springs window cleaners take on your spring cleaning tasks and take it off your To do list.
So many times we have driven through construction based zones and have gotten flat tires all because there was no one there to do the clean up. When you go to find the construction crew, they are long gone.
Who's going to pay for your tire? You are. At Southwest Ultra Clear, we have a construction clean up crew that can take care of those problems and more. We can help your construction crew maintain a clean and healthy work environment.
A clean work space can prevent injuries from happening. It can also reduce the chances of flat tires too. Make the call and let our team of professionals make it happen to your job site. We have a certified crew with much expertise.
Cactus Springs Commercial Window Cleaning
If you've got a window seat at your office, you shouldn't have to look out and see dirt. Instead you should have a clear view of the scenery. Commercial window cleaning can make that a reality for you.
Contact our Cactus Springs window cleaners today to get an estimate. We know that once you see your clean windows, you will schedule regular cleanings. We have friendly cleaners who are professionally trained.
We use only the safest equipment and tools to get the work done. We are the best in the area, hands down. You can expect cleaner windows when you hire us.
Cactus Springs Pressure Washing
There are many advantages to having power washing done. Cleaning off the home's exterior should be done professionally because you will find more value in your home come resell. You'll also find the following benefits:
Appeal
Time saving
Environmental benefits
When you have professional power washing done; you are getting an exterior with a lot of gleam that does not need unnecessary repairs or extensive maintenance.
Cactus Springs Gutter Cleaning
Contact Southwest Ultra Clear to have gutter cleaning done. We want to see your home work for you as opposed to against you. Call our team of professional cleaners today. We'll be proud to serve you.
No one does it better than our Cactus Springs window cleaners. You'll discover that your outdoors isn't all that bad when you have it taken care of.
Recent Articles
The Advantages of Professional Solar Panel Cleaning: Maximizing Energy Efficiency

Solar panels have become a popular and eco-friendly solution for harnessing renewable energy. However, over time, these panels can accumulate dirt, dust, pollen, and other debris, which can hinder their performance and efficiency. As a professional window cleaning company, we understand the importance of maintaining clean solar panels. In this blog post, we will explore…

Read More

How Gutter Cleaning Preserves Your Gutters in Las Vegas

Have you ever seen a home with plants actually growing out of the gutters? You can be sure that those gutters are so clogged that there's enough soil inside to grow healthy plants. The sight is truly funny -sad, but true. The last thing anyone thinks about is their gutters. It's unfortunate because they are…

Read More

If you are looking for a Cactus Springs window cleaning service, please call Southwest Ultra Clear at 702-219-3525 or fill out our online request form.