Bunkerville Window Cleaning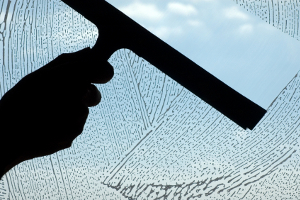 At Southwest Ultra Clear; we appreciate your business as we can prepare your home or business for the holiday season or when you need spring cleaning. Our Bunkerville window cleaning professionals will enhance the look of your home and business.
Chandeliers and ceiling fans are the perfect indoor components that add to the appeal and functionality of the home. But when they become caked with dust and other buildup, they aren't that great looking any more.
Chandeliers and ceiling fans are normally based on the ceiling of many homes. They are too high to reach for some and every time they are turned on, they expel dust all over the home. We can have them thoroughly cleaned.
Professional cleaning is what we do best. We are a dedicated team of professionals who clean with detail. It's details that matter because even the smallest crevice of your ceiling fan or chandelier should be as clean as the day you had them installed.
Bunkerville Commercial Window Cleaning
Our commercial window cleaning crew can make your workplace a happier place. Bunkerville window cleaners are how your windows stay clean. We have a proven method that works on each project that we do.
Failure to have your windows cleaned professionally can result in water spots. This can lead to permanent damages to your windows. Most workplaces work off of budgets. Do you want to have to replace them because you failed to have them cleaned?
Having your windows cleaned regularly can prevent your window glass from permanent damages and preserve them. Long term commercial windows will enhance the look of your building.
Bunkerville Pressure Washing
You can try and scrub your siding all you want but your home is not going to get any cleaner. The only thing that is going to work is power washing. Power washing can take those stains and dirt off of your home.
If you were to go out and purchase all the tools to do power washing; you would end up paying almost five to ten times more. Professional power washing is inexpensive. Southwest Ultra Clear can save you time and money.
Bunkerville Gutter Cleaning
Home gutters go through a lot. They are designed to protect he roofing system as the spouts drain off excessive water. But when your gutters are full of acorns and wet leaves, they don't work like they are supposed to.
Gutter cleaning can remove those things that hinder your gutters. Call Southwest Ultra Clear and have the work done by Bunkerville window cleaners who are certified and insured.
Recent Articles
How Gutter Cleaning Preserves Your Gutters in Las Vegas

Have you ever seen a home with plants actually growing out of the gutters? You can be sure that those gutters are so clogged that there's enough soil inside to grow healthy plants. The sight is truly funny -sad, but true. The last thing anyone thinks about is their gutters. It's unfortunate because they are…

Read More

Commercial Window Cleaning Benefits

You need to take steps to ensure your business in the Las Vegas area is going to thrive and enjoy the best possible success. After all, your company provides your livelihood as well as the livelihoods of those employed. So, you need to make sure it's bound to go strong for years to come by…

Read More

If you are looking for a Bunkerville window cleaning service, please call Southwest Ultra Clear at 702-219-3525 or fill out our online request form.